Tampere is defined by a few unique characteristics: it is surrounded by beautiful lakes and eskers, it has a perfect scale for walking and there's always something new and innovative going on. It is the most loved city in Finland. The Sauna Capital of the world. Home to the only Moomin Museum in the world. Culture, congresses, nature, lakes, activities, great food, cool people, events and festivals all year round.
Nature is all around Tampere. It's easy to enjoy the fresh air, green forests and clean lakes almost everywhere you turn. Here the lakeside and forests start right from the city centre.
Tampere also boasts a unique and versatile food culture influenced by our clean nature and the countryside that surrounds us. The locality is also present in the biggest indoor market hall in the Nordic countries, the Tampere Market Hall.
Being the Sauna Capital of the world means that Tampere region has over 30 public saunas. You can take your pick from the oldest public sauna in Finland, a barrel sauna or a communal sauna. And everything in between!
Tampere is a city where it is okay to just be yourself. There is something wonderfully traditional, even seductive, about Tampere, and something so dynamic yet relaxing. It is not easy to fit Tampere into one definition; to be able to describe it with words, you need to try it! Tampere is not just a city. Tampere is a state of mind!
***
In this section we have gathered for you information about products in Tampere and the Tampere region, latest news and links to materials to make it easier to plan trips to Finland for you clients.
Materials
See our up-to-date product information from our Product Manual for tour operators below. If you wish to have a version including prices, please contact one of our experts. If you already have the password, you can find it from this password protected link. 
Maps and brochures include free material to support your sales and Photo bank and materials include the instructions to register to our image bank.
From DMC`s you will find contact information for the destination management companies in our network. They are happy to help you in packaging the best services in our area for your clients.
For detailed information or help, please, do not hesitate to contact our travel trade professionals!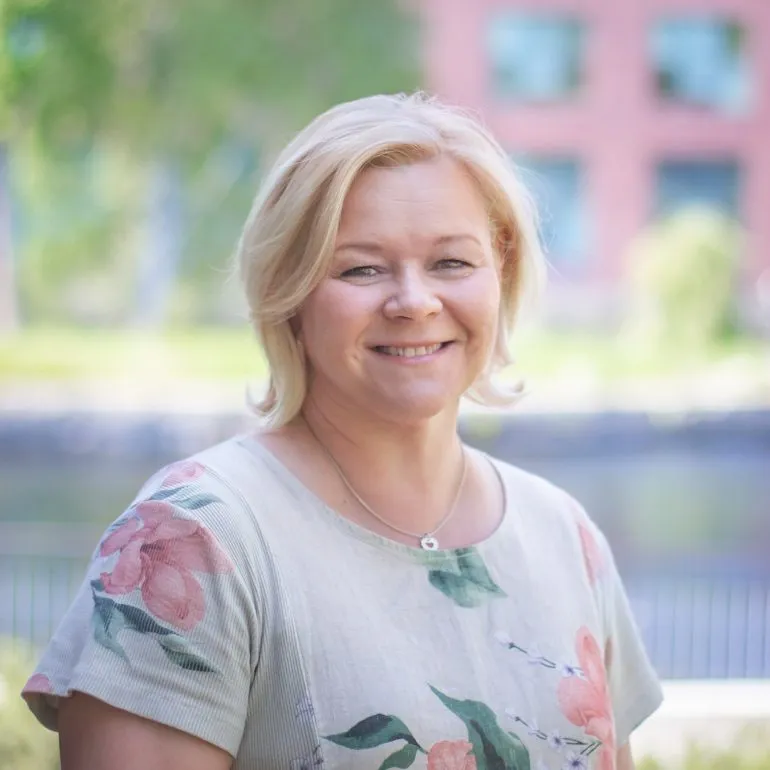 Mari Saloniemi
Account manager, Visit Tampere Partners and international markets
I'm am responsible for our international B2B operations. I work in close cooperation with our local tourism service providers and international travel trade professionals.